Since the announcement of the first case of the coronavirus in Rwanda, different measures have been taken to slow the spread of this disease. One such measure was the closing of schools and nonessential businesses since the first day of the outbreak.
The life of the people living in Kigali were changed drastically as their businesses were closed. Some employees had to go to their villages, while most of them were stuck in a bus station called Nyabugogo. These employees were not allowed to leave Kigali, as it was feared that they may have spread the virus in the districts from Kigali to Rusizi District. The district where I come from was almost impossible to get into, and many people wanted to go there as it is very difficult for them to live in Kigali where they have to buy food, pay rent, all with no income.
We are going to discuss some mistakes made that caused some of these residents to land in this financial crisis. In the case of the District that I live in, some of the residents who were receiving a wage of RWF5000 every day, spent about half of that amount buying drinks and cigarettes instead of helping their families. All counsel given to them on the importance of wisely using the money to improve the standard of living for their family was ignored. As a result of ignoring this counsel, these residents had no choice but to depend on the supplies provided by the Local Government (three kilograms of rice, three kilograms of beans, soap, and more) for three days at a time.
Improper planning is a problem faced by many families, the society, and the country. Evidence of this recently manifested in the fact that the government had to bear all the burden and led them to seek to help only those people who become destitute. In my opinion, it is shameful to see a young man calling for help now after having worked for four years. Then after all his hard work, he has no land and no business to show for the years of 'hard work'. Many were given the opportunity to capitalize on the profits gained or save some of the money for any emergency, but they chose to spend it all.
If this crisis continues, Kigali will be negatively impacted by a rise in cases of theft and other related crimes. The culprits will be sent to jail, their lives will be broken, and their families will have no breadwinner, and no protector. This all simply leaves me to conclude that proper planning and money management is paramount to ensure that persons can live a stable life amidst times of crisis.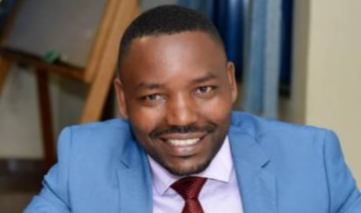 Author : Innocent Ndayishimiye
Degree : Doctorate
Major : Business Administration
Country : Rwanda
Language : English