Are you considering starting a business with a family member or helping to run an existing family business? There are numerous factors to consider before embarking on this venture known as family business.
Many people believe that family businesses are the best option, and there are many thriving family businesses all over the world. For others, involving a family member or two in their business has resulted in disaster, business closure/death, and family breakdown.
"Family business is a commercial organization in which decision-making is influenced by multiple generations of a family, related by blood or marriage or adoption, who has both the ability to influence the vision of the business and the willingness to use this ability to pursue distinctive goals. They are closely identified with the firm through leadership or ownership. Owner-manager entrepreneurial firms are not considered to be family businesses because they lack the multigenerational dimension and family influence that create the unique dynamics and relationships of family businesses."- Wikipedia
Unlike other types of businesses, family businesses require years of learning, relearning, adjusting, quarrelling, and settling of disputes to get the business moving smoothly, and much more to ensure that it thrives and continues to thrive from generation to generation. This is due to the fact that, because the business involves family, it involves far more emotional displays than other types of businesses.
If you want to start a family business and see it thrive, consider the following factors:
Keep personal and home life separate from business affairs; office business should not be taken home.

Establish a specific day(s) of the week for reviewing business progress and resolving complaints and issues; this will establish a clear and consistent communication pattern.

It is preferable to hire family members who have prior work experience outside of the business so that they can bring their knowledge to the table.

Clearly define everyone's roles and responsibilities, as well as what tasks and decisions can be done collaboratively.

Ensure that everyone is aware of the company's goals and objectives. The plans for how the business will be passed down to the next generation should be spelled out and written down.

The compensation to be paid to retiring members, the conditions for dismissal, and the appraisal process should be documented and communicated to all.

Recognize and emphasize that the business is a separate entity from the family. On several occasions, business requirements do not always align with family unity; this should be expected and respected.

While it is preferable to hire only family members who are qualified for a position, it is also important to compensate family members fairly.

Do not hire an inexperienced family member out of sympathy.

10. Ensure that no family member is owed wages or dues.

You should also weigh the benefits and drawbacks of a family-owned business; this will help you strategize better.

Among the benefits are:

– You are already aware of the strengths and weaknesses of the people with whom you are collaborating. In most cases, if they are close relatives, you must have spent some time with them in order to understand them better than when you must employ strangers whom you do not understand.

– It is easier to trust a family business partner than an outsider, especially when it comes to money.

– Outsiders are less willing to make sacrifices for the betterment of the business than family members.

– You feel more at ease in the company of your family than with strangers.

– Family members are easier to hire because there is no need to conduct background checks or go through the employment processes that you would with outsiders.

– Return on investment can be easily obtained because the right people are easily assigned the right tasks.

Some disadvantages of family-owned business include;

– The possibility of family members becoming unprofessional and overly relaxed as is done at home, may impede the growth of the business.

– It is always difficult to impose decisions that may have a negative impact on the family, even when such decisions are necessary to move the business forward.

– It is common to incorporate family traditions and beliefs into the business, which can be detrimental. Family breakdowns are common, particularly when succession plans are not properly laid out. Some issues devolve into long-lasting feuds that may never be resolved, pitting families against each other.

– All ideas are generated within the family; no new ideas are generated outside the family, which may stymie the business's progress.

There is a lot of advice out there about family businesses, and the majority of it is based on individual experiences and perceptions.

Walter Disney advised never to put business before family, and Amit Kalantry believes that starting a business with a brother will either end the business or the brotherhood.

There are many people in the family business who are doing well, but they have some advice, such as the one below;

"A family business is a never-ending journey, one that is continually evolving. Just when you think you've got a handle on something, things change, and you have to adapt quickly and efficiently." – Genette Gregson, CEO, All States Trailer Spares

If you ask me, I will advise you to conduct your research and study the processes and procedures of existing family businesses that have grown over time, of which there are many. Find out what challenges they faced in growing the business, dealing with family members, and just finding out everything you can before embarking on that journey.

It is easier to learn from other people's mistakes than it is to learn from your own.

Sources

https://startupnation.com/grow-your-business/12-keys-to-family-business-success/
https://www.thebalancesmb.com/should-you-start-a-business-with-family-4091927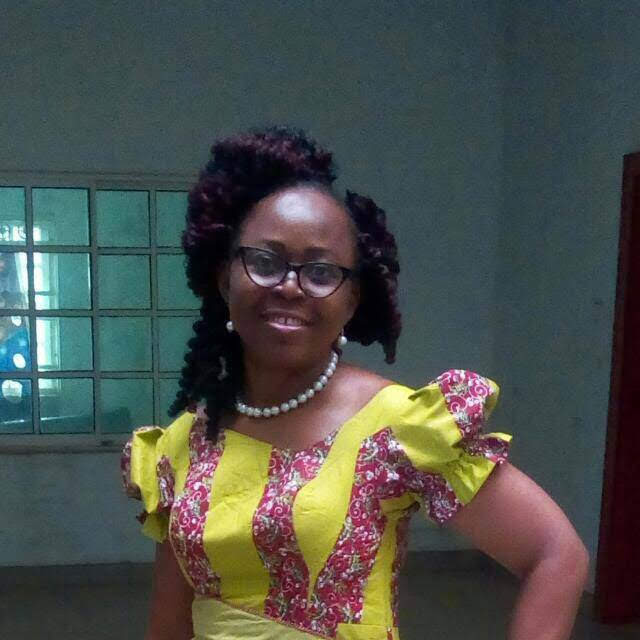 Author : Amiakhor Beatrice Ejaeta
Degree :
Major : Accounting
Country : Nigeria
Language : English