Introduction.General understanding of texts is an important skill. Students with special educational needs (SEN) often struggle and have difficulties with reading comprehension. Graphic organizers, mainly frames or diagrams, help them visualize and understand concepts more effectively. So, they are excellent tools that can be used to enhance the students' ability to organize information from a text and access deeper meaning (Adler 2015). I also use them to help my students identify the main idea, the plot structure and develop their critical thinking. English Literature is a part of Israeli final exams and such tools prevent SEN students from misunderstanding stories and poems, getting bored, and giving up.Strategies for improving reading comprehension. "Reading comprehension is the mental process the reader goes through to understand the content of a reading text" (Suyitno 2017). It can be achieved due to all the necessary activities done before, while, and after reading. As individuals read, first of all, they use their prior knowledge along with clues from the text to construct meaning. This means that they have purposes for their reading and adjust it to each reading task. Strategic readers are those who are "good at monitoring their comprehension, know when they understand, what they read and when they do not" (Adler 2015). I. Suyitno indicates that reading strategies (RS) include selecting, predicting, confirming, and validating the results of the understanding. Therefore, in SEN classes teachers should devote more time to pre-reading tasks and elicit as much information from students as possible. In their turn, students can share their personal or other people's experience that is connected to the topic of the poem or story. It can be done in pairs or small groups with the help of diagrams or frames. The main reason for applying RS is to enhance students' achievement. Moreover, we teach SEN students to use RS to help them:• develop a positive attitude towards reading• understand the meaning of a text• explore and understand the genre• be able to apply critical thinking According to McEwan, "cognitive strategies are defined in various ways. They are sometimes called mental tools". They can also be described as "behaviors and thoughts". In SEN classes behaviors include such actions as working with graphic organizers prepared for the following activities:• pre-reading notetaking• generating keywords• understanding chronological order of the story• identifying similarities and differences of the characters• making a summary of the story• giving a presentation as a post-reading activity Thoughts include cognitive processes such as explaining the actions of the main characters, the key events and the climax of the story, and all the possible endings. Students with severe dyslexia and/or dysgraphia do not have to write a lot. They can complete the diagrams offered by teachers or prepare their own ones and give presentations. Teaching critical thinking skills According to the national program, critical thinking is compulsory for passing the final exam in English Literature. Remedial teachers should use graphic organizers and help students understand how higher order of thinking skills (HOTS) may be used to "examine and show relationships in a text" (Adler 2015). Teaching HOTS not only enhances students' ability to analyze literature but also enables them to answer reading comprehension questions and improves their language skills on all levels. Within the framework of the Literature program, teachers are supposed to incorporate the following HOTS:• inferring• cause and effect• problem-solving• making connections• explaining patterns• distinguishing different perspectives Since in Israeli SEN schools each class contains up to eight students, that enables teachers to adopt such a complicated material to each learner successfully. I prepare diagrams for critical thinking exercises to show how the events in the story are connected. They help SEN students develop their thought processes. Conclusion Graphic organizers and diagrams are very helpful to SEN students. It is a great strategy, which provides a visual representation of information. Teachers can download them or prepare them with kids and use them for teaching poems, stories, and novels. With the help of graphic organizers students can understand the plot structure and analyze the texts critically, so they are also great tools to teach critical thinking. I also practice this activity to develop their speaking and listening skills. Many ESL textbooks with graphic organizers, approved by the Israeli Ministry of Education, are very popular in the local SEN schools.Bibliography.1. Adler, C. (2015). "Seven Strategies to Teach Students Text Comprehension".
2. McEwan, E. 2004. "The power of strategic reading instruction" http://www.corwin.com/sites/default/files/upm-binaries/6863_mcewan_ch_1.pdf
3. Suite, I. 2017. "Cognitive strategies use in reading comprehension and its contributions to students' achievement" https://files.eric.ed.gov/fulltext/EJ1162686.pdf
Julia Koifman was born in Ukraine. Graduated from Simferopol State University in 1995 and got an MA degree in TEFL. In 1999 she immigrated to Israel and got a TEFL certification at Shaanan College in Haifa in 2002. In 2006 she started teaching in Beit Ekshtein high school for SEN and in 2009 became an ENGLISH COORDINATOR in the same school where she still works. Published some articles about overcoming dyslexia and other SEN. Koifman is a member of IATEFL, TESOL, and ETAI organizations and a regular presenter at local and international conferences. In 2018, she won a scholarship for participation in the IATEFL conference in Brighton, UK.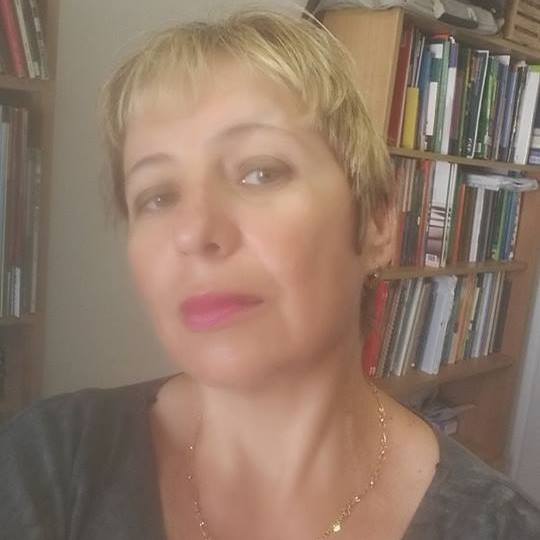 Author : Julia Koifman
Degree :
Major : Special Needs and Inclusive Education
Country : United States
Language : English